name:Hellzone
orientation:neutral(goes heel when in a bad temper and becomes unstoppable)
height:7,0 feet
weight:360 pounds
hometown:Chicago
finishers:Hells smash, Beasts Rampage
nickname:The Beast
wrestler based on:Batista, Craig Marduk, big show
entrance:slip knot, wait and bleed
Last edited by Hellzone on Sat Feb 20, 2010 12:36 pm; edited 2 times in total

Hellzone




Posts

: 8


Join date

: 2010-02-07


Location

: london, england



name: Rich Swan(Later Changed to TheReason)
orientation: heel
height:6"6
weight:235 pounds
hometown:Searcy
finishers:PowerBomb/A Rich Kick/(tag)BlockBuster Combonation
trademarks:Modified Back Spinning Wheel Kick,Modified Back Suplex,Modified DDT
taunts:Talk To Talk
nickname:None
wrestler based on: Kenny King
TheReason grew up in a small town named searcy.
He always wanted to be the biggest wrestler there was, a face type of wrestler.
TheReason went to czw academy to lear how to wrestle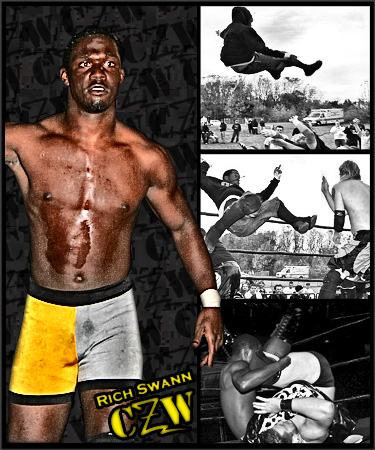 He later got a scholarship form ROH to join.
And he became the biggest fighter that ever lived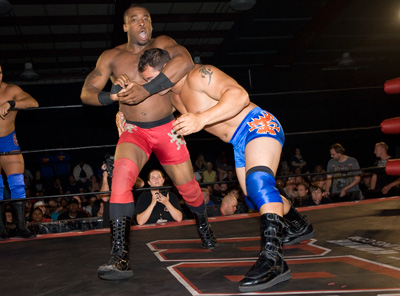 Untill a major accident ended most of his year
When TheReason came back he wasnt normal
He was more like a Heel wrestler he tagged with His Partner TheBeast and the became unstopable Wrestlers
TheReason now lives in California in a big masion with pools

TheReason




Posts

: 10


Join date

: 2010-02-06



name: poltergeist
height: 6'3"
weight: 245
orientation: neutral
originates: unknown

Rumoured to have been killed in a ring accident whilst being trained, poltergeist now returns from the afterlife to seek his revenge on the business that took his life.

poltergeist




Posts

: 3


Join date

: 2010-01-30


Age

: 43


Location

: uk



name: The Super Grand Wolf
Face or Heel: Heel
hight 6'11"
weight:228
Finishers:3 High Risk Ends For You The Wolf Punisher, Wolf Slam
Trademark moves(in work): Modified Body Slam Modified DDT
taunts: Wolf Up
Born:Concord
Nicknames: none
Wrestler based on Jeff Hardy, RVD, John Morison, Kurt Angle, Triple H, hulk Hogan, Undertaker(wwf(heel))
wrestler bio: A street thug form Concord NH. The Story is that he was killed in a match against The icon sean in a TTH ring. he came back to get revenge for the death of him on TTH. So far know one knows who he is and no one is able to beat him. except for 1 match he came down to help Tank and Bully And Howling Wolf came down and unmasked him so now he is on the attack.He...
Last edited by The Wolf on Thu Feb 18, 2010 3:37 pm; edited 1 time in total (Reason for editing : wrestler bio)

The Wolf




Posts

: 18


Join date

: 2010-01-04


Age

: 25



---
Permissions in this forum:
You
cannot
reply to topics in this forum